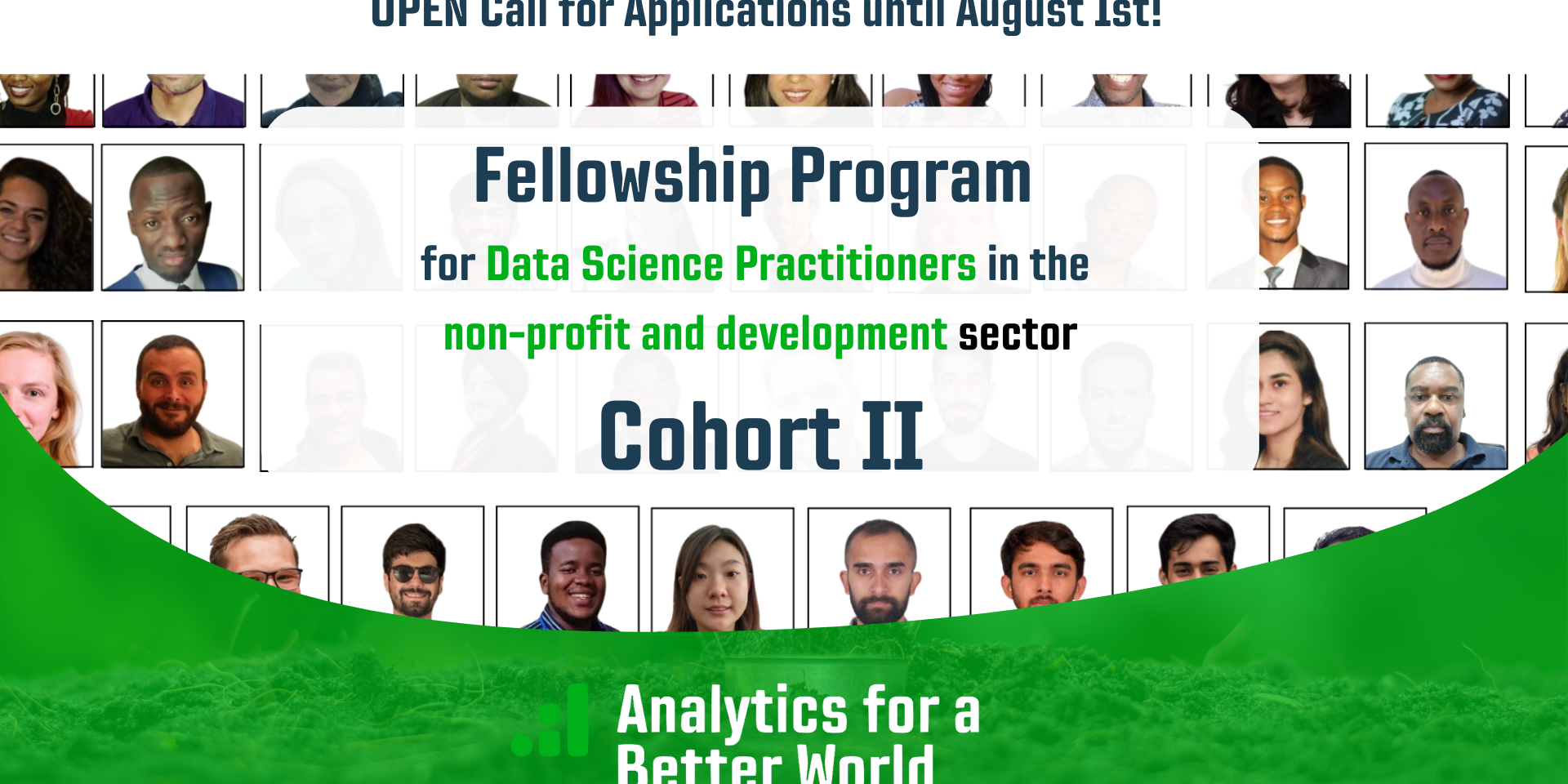 ABW 2023 Fellowship Program – Open Applications!
Open call to all the data science enthusiasts from the non-profit and development sector: applications for the 2023 Data Science Practitioner Fellowship by ABW are now open!
After last year's success, the new edition of the ABW Data Science Practitioners Fellowship Program is here! Our 8-week hands-on online program will take place from September 13th until November 15, 2023 and it is designed to equip data professionals non-profits and development sectors with practical skills and knowledge in data science. The goal of the program is to learn the 'art of feasible', to be inspired and equip  yourself with the right tools and techniques to  implement data-driven solutions and drive your organisation to make data-informed decisions​.

During this program, you will engage in immersive sessions covering various data science topics, including Descriptive, Diagnostic, Predictive, and Prescriptive Analysis. You will learn how to work with structured data, text, and geospatial data, using tools such as Python, SQL, and data visualization libraries.
This exclusive opportunity for professionals currently working in non-profit organizations will be provided to a selected cohort of 100 participants. The programme is fully free of charge and merit and motivation-based.

Visit the complete website section here.