Analytics for a Better World Fellowship – Cohort II
8-week intensive hands-on program
Fully Online
Beginner-friendly curriculum and pace
Mentored by top industry data scientists
Supported by our Academic, Public & Private Sector Partners
Free access for all 100 participants
Learn 'art of feasible' to be inspired and equip yourself with right tools and techniques to implement data-driven solutions and drive your organization to make data-informed decisions
Build data-driven culture within your nonprofit and train the next generation of Data Intrapreneurs
Unique, Global, Tailor-Made for Nonprofits – Once Again!
Participants Prerequisites
Participants must be currently employed in a non-profit organization, development sector organization, or local government organization.
Participants should have a basic background in mathematics and statistics.
Participants should preferably be practitioners in data science or have a need for working with data in their current organization.
Participants should have access to a computer with an internet connection for the duration of the program.
Participants should be committed to dedicating the required time and effort to complete the intensive 8-week program.
Timeline and Schedule

Courses Overview
The goal of the program is to learn the 'art of feasible', to be inspired and equip  yourself with the right tools and techniques to  implement data-driven solutions and drive your organisation to make data-informed decisions​.
Within the 8-week program you will through four different phases: Fundamentals, Specializations, Project Scoping and Project Implementation.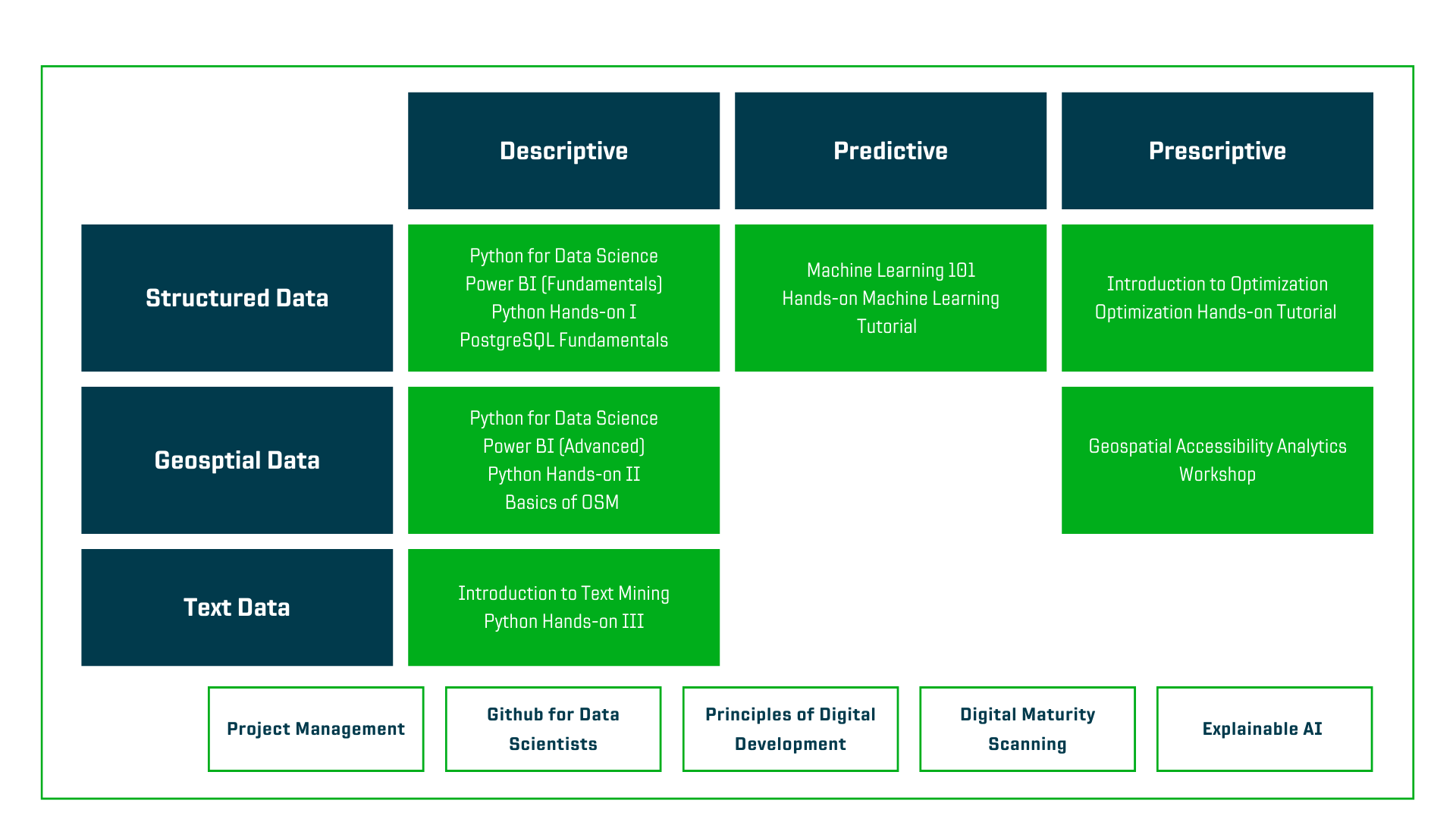 Week 1-5: Classes will run between 14:00 and 18:00 CEST, for a maximum of 8 hours per week. During this time, every lesson is self-contained, as it starts and ends without assignments left for students to complete. Practice occurs according to fellow's own time and schedule. 
Week 6-8: Your own project! Together with a mentor, you will be able to apply your learnings into a project of your choice.
Note: The idea for this program is that each fellow brings a project relevant to their non-profit. If there is a lack of accessible data or it cannot be obtained during the fellowship, you should possess concepts on integrating openly available datasets to address the chosen problem statement. Also, the project should be feasible to initiate within the four-week timeframe and the goal would be to show initial results or a Proof of Concept (POC) analysis.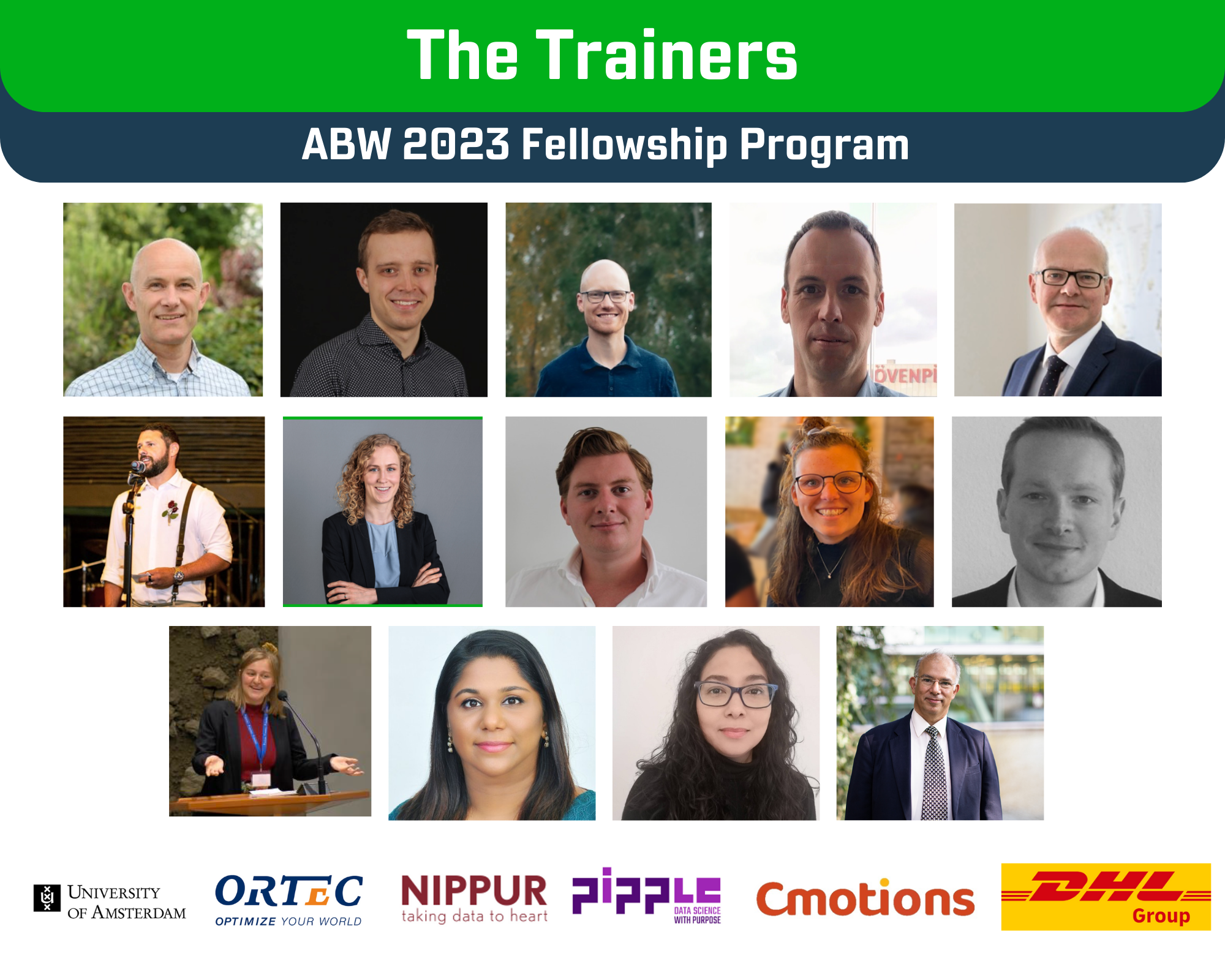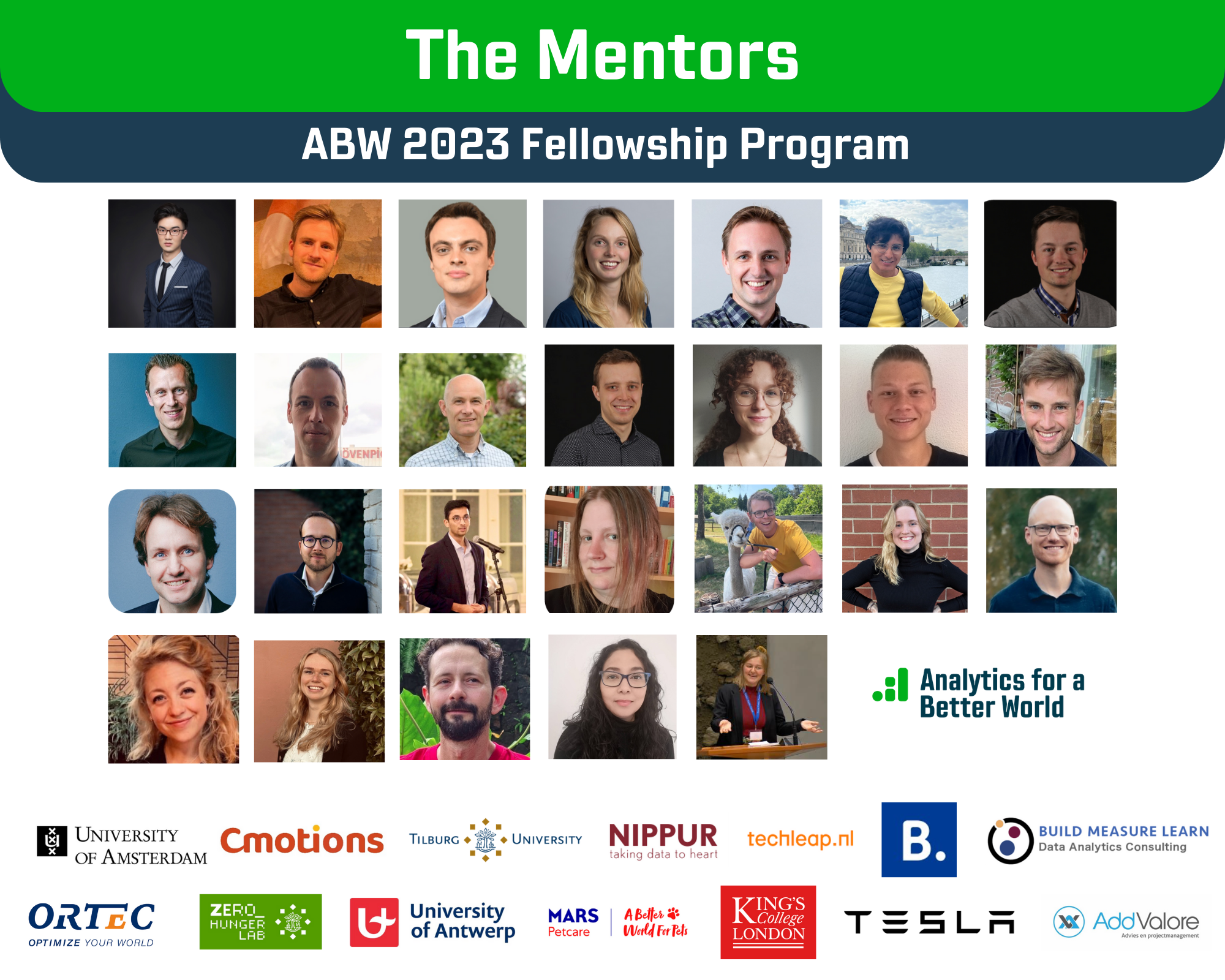 Our Academy Partners