Peer impact story: Zero Hunger Lab
"The achievements of our field have made my world view more positive"
Food security
Zero Hunger Lab

Hein Fleuren is not only professor of Business Analytics at Tilburg University, but also the scientific director of the university's Zero Hunger Lab, an initiative that strives to harness data science to contribute to global food security. Zero Hunger Lab was founded in order to optimize emergency response at the World Food Program, but now applies data science to combat hunger in the broadest sense possible. With unmitigated success. "My dream would be to have more of these labs for issues such as water, energy and deforestation. With Zero Hunger Lab, we have shown that our field can make a valuable contribution."
Fleuren, in his own words, "has always worked at the interface of consultancy and academia, and it's still a wonderful combination." Until a decade ago, his work at Tilburg University mainly benefited large companies such as Philips and TNT. "That was when Peter Bakker (former CEO of TNT, ed). asked me whether all the state-of-the-art solutions we had come up with could also be translated to the humanitarian sector. Peter Bakker saw how we used business analytics to unravel and optimize TNT highly complex logistics processes step by step, and he knew that the logistics at the World Food Program (WFP) were similarly complex, which meant there were bound to be opportunities. Peter Bakker's question fueled my personal desire to make the world a better place."
Bombshell
The university granted Fleuren the funds he needed to start up a part-time research project on which he would spend two to three days a month. "I spent most of that time at WFP's Rome headquarters to convince people how operations research or business analytics, whichever you prefer, could benefit them. Eventually, I was given permission to set up studies with several Master's students. For student number three, Koen Peters, the breakthrough came after graduation. In 2015, WFP fed 4 million Syrian mouths, but our model showed that they could, in theory, have fed 5 million if the WFP had followed our analytics. It was a bombshell, to say the least. It won't surprise anyone that the WFP immediately hired Koen." They then continued to develop Optimus, which is what the model was called. "After we showed the model's results for Syria, we tested it in Mali and Yemen. Two years later, all major operations were subjected to Optimus's scrutiny, which can now be rolled out globally across 80 countries. According to WFP executives, they have made a massive USD 150 million with data science, which will enable them two feed another two million people for a whole year."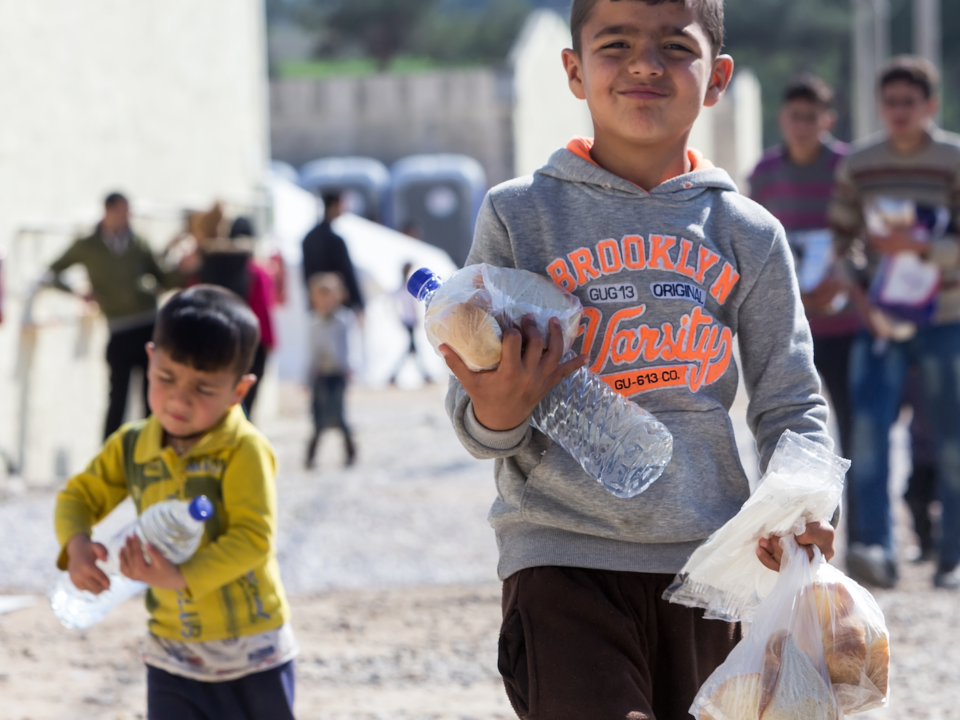 Bytes for bites
The returns sound excellent as is, but Fleuren is not satisfied. "The WFP reaches about 100 million people a year, and the World Food and Agriculture Organization (FAO) says that more than 800 million people go to bed hungry at night. In other words, all I hear is that we have a gap of 700 million, and we'd like to help close that gap at Tilburg University." That's why we founded the Zero Hunger Lab, an initiative that first received funding from the Ministry of Foreign Affairs, which was then matched by Tilburg University. The lab officially saw the light of day in 2019, working with organizations such as Solidaridad, Oxfam, ZOA and Voedselbanken Nederland. "Our motto is bytes for bites and our goal is to use all the capabilities of data science, from visualization and machine learning to operations research, to combat hunger. We are working with Welthungerhilfe, for instance, to see whether we can use image recognition to detect malnourished children. Unlike malnourished adults, children sustain permanent damage, so it is very important to tackle any such issue at an early stage. Could we detect malnutrition simply from a photo or video, of a child in Africa or South-America? If we could, the impact would be tremendous, because it would save families from having to visit a health center two villages away.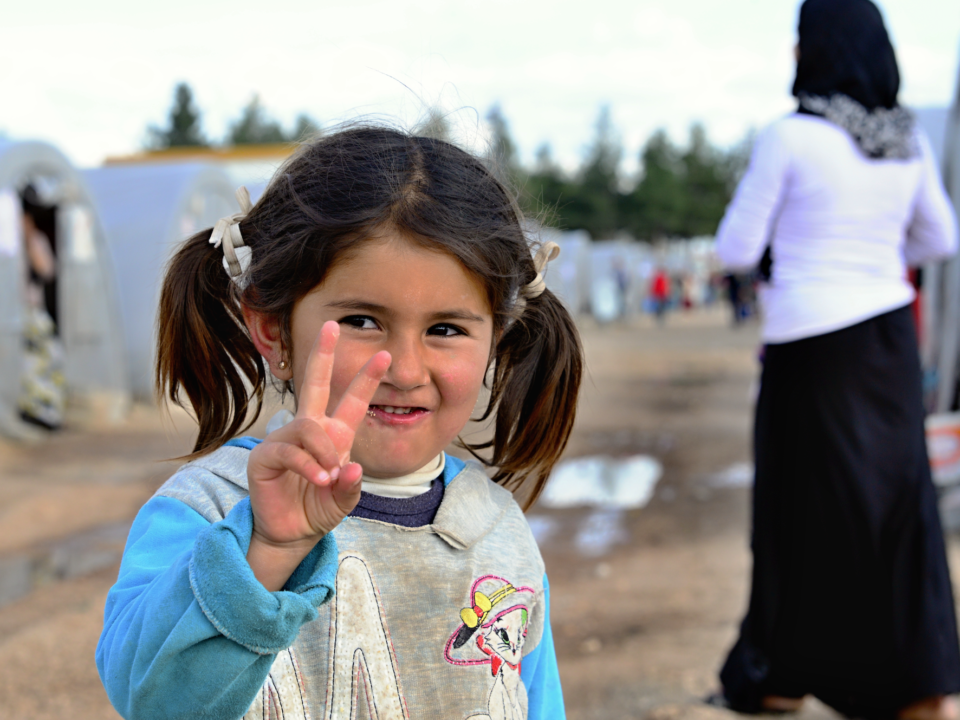 Could we detect malnutrition simply from a photo or video of a child in Africa or South-America? If we could, the impact would be tremendous.
Bringing NGOs to higher (data) spheres
Fleuren stresses that these ideas always arise in close collaboration with NGOs. "We can tap into our creativity and help them with algorithms, but the best models are made in close collaboration with the organization you're working for. The more domain knowledge you build, the better the models, and the more people benefit. That is why Hunger Lab sits down with NGOs to learn about the issues they face and solve them with science. NGOs are still quite data illiterate. There is a lot of room for improvement: we can train people and boost their skills. My inbox is inundated with applications from math, data science and econometrics students eager to gain experience and make the world a better place, which is exactly the idea behind the UN's Sustainable Development Goals (SDGs)." SDG number 2 (zero hunger, ed.) inspired Fleuren et al. n naming their lab: "To achieve SDG 2, you need EUR 250 billion. It may sound like a lot, but it really isn't. All it takes is aggregating the top five taxes in the Netherlands to get over EUR 250 billion. So, in theory, if the Netherlands were to give up its tax income from the top five taxes, we would have enough money to solve world hunger. So why couldn't the whole world get together for once and solve the money issue?"
Poverty in the Netherlands
There is much progress to be made in the Netherlands too, Fleuren stresses. "During the COVID crisis, Voedselbanken Nederland was granted funds by the government, which they are looking to invest in infrastructure that will help them get donated food to the right locations on time. To solve this problem, we investigated how many new families they could expect to feed. I was shocked by the outcome: approximately 4% of people in the Netherlands qualify for the food bank, while about 1.5% actually use it. In other words, it appears that our prosperous country is home to many people living on or just under the poverty threshold." Fleuren also works on a university project to map child poverty in the Netherlands to help prevent it: "Comparing anonymized local data with data from the Municipal Health Services goes a long way." I've also joined forces with a colleague from the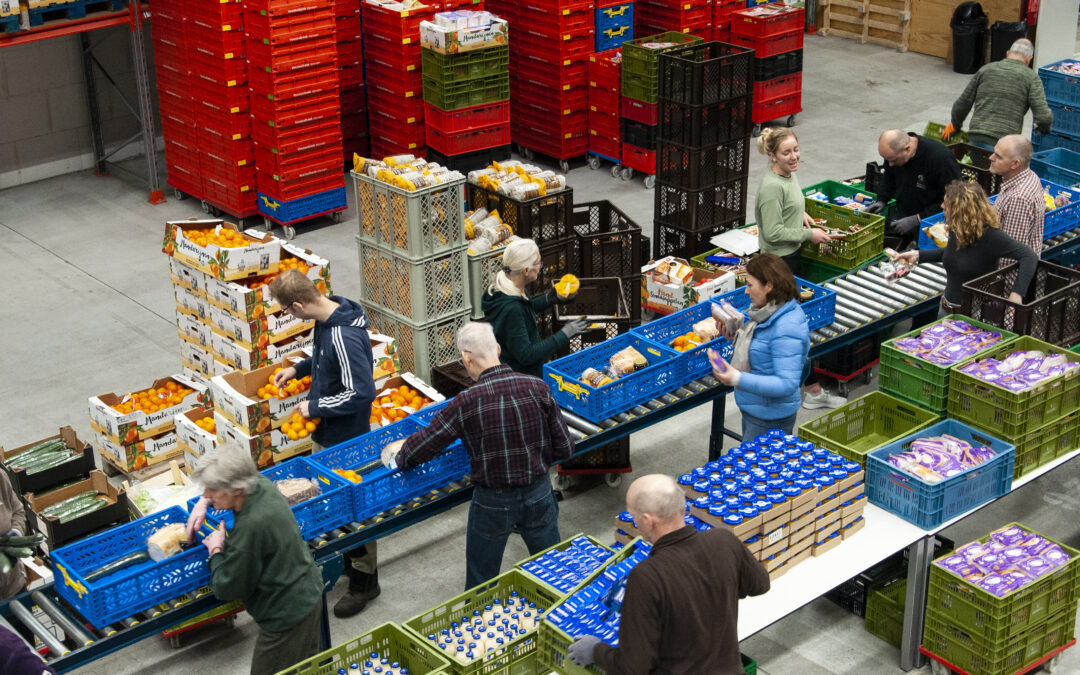 Faculty of Law to work on an SDG initiative in the field of refugee flows. 66% of refugees, we found, do not live in camps, but in cities. We looked at such urban refugees in Greece and saw that Athens and Thessaloniki, in particular, are home to throngs of Syrians and Afghans. We managed to approach 300 people in two months to ask them more than 100 questions. From the data we collected, we could paint a picture of how people made a living and what obstacles they encountered, which is very valuable information in the hands of a data scientist. Broadly speaking, it can help you map migration flows, for instance, and help combat human traffickers." That, Fleuren believes, is how digital statistics can help real people: "The achievements of our field have made my world view more positive"