Mathematics to Protect Wildlife and Biodiversity | Force For Nature
November 2023

For this edition from ORTEC's 'Jointly for Social Impact' series, we sat down with our partner Force For Nature, to hear from them how the development and implementation of an app for rangers helps to protect our planet.
We have all seen the tremendous value of data analytics on the success of commercial organizations. Now, how about humanitarian and societal challenges? As one of the founders of the Analytics for a Better World Institute, ORTEC believes that analytics can also contribute to solving major challenges facing humanity – from hunger to deforestation and the extinction of flora and fauna, among others. For this edition from our 'Jointly for Social Impact' series, we sat down with our partner Force For Nature, to hear from them how the development and implementation of an app for rangers helps to protect our planet.
---
Jointly for Social Impact
This article is part of the 'Jointly for social impact' series. Every article highlights another impact story based on collaborations and partnerships with Analytics for a Better World – an institute co-founded by ORTEC.
---
About Force For Nature
Force For Nature is a forward-thinking social and environmental enterprise committed to preserving nature and the value it brings humanity, by supporting wildlife rangers and those at the forefront of environmental protection. Read more about Force for Nature.

The challenge of wildlife conservation
Biodiversity is declining significantly. In the past 50 years, wildlife populations have declined by 69%.* Meanwhile, rangers around the world do their best to protect nature. From wildlife rangers in national parks in Nigeria to forest rangers in Norway: there are 285,000 rangers in the world. Only half of them are well equipped or trained. To do their critical work effectively and safely, they need more support.
To support the protection of nature conservation areas, ORTEC and Force For Nature joined forces in October 2019. Together with Analytics for a Better World, we created the Force For Nature app for rangers, supporting them to do their work more effectively.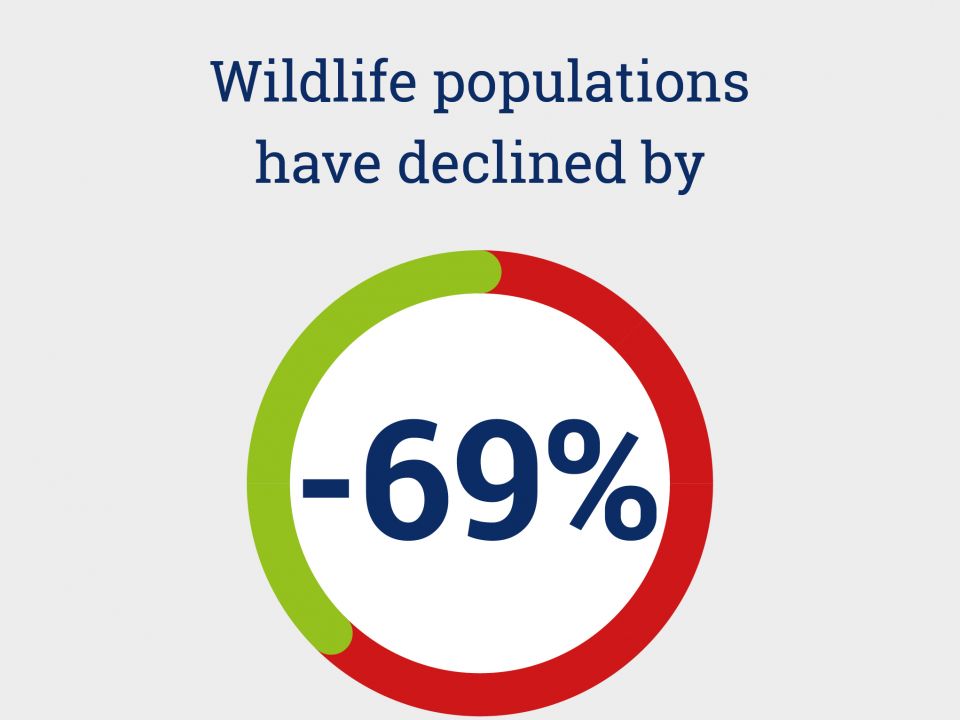 An app for rangers to support nature
In October 2019, the partnership with Force For Nature started by developing and implementing an app for rangers. The Force For Nature app connects a community of thousands of rangers in 115 countries, helping them to exchange best practices and to share their stories with each other around the world. The app also amplifies ranger stories through FFN media campaigns and helps engage business partnersfor compound impact. . In this way, rangers can perform tasks that corporates would like them to do, such as habitat restoration and carbon off-setting. Thanks to the app, transactions like these can be performed with businesses. This is one of the most innovative approaches to conservation and business yet seen.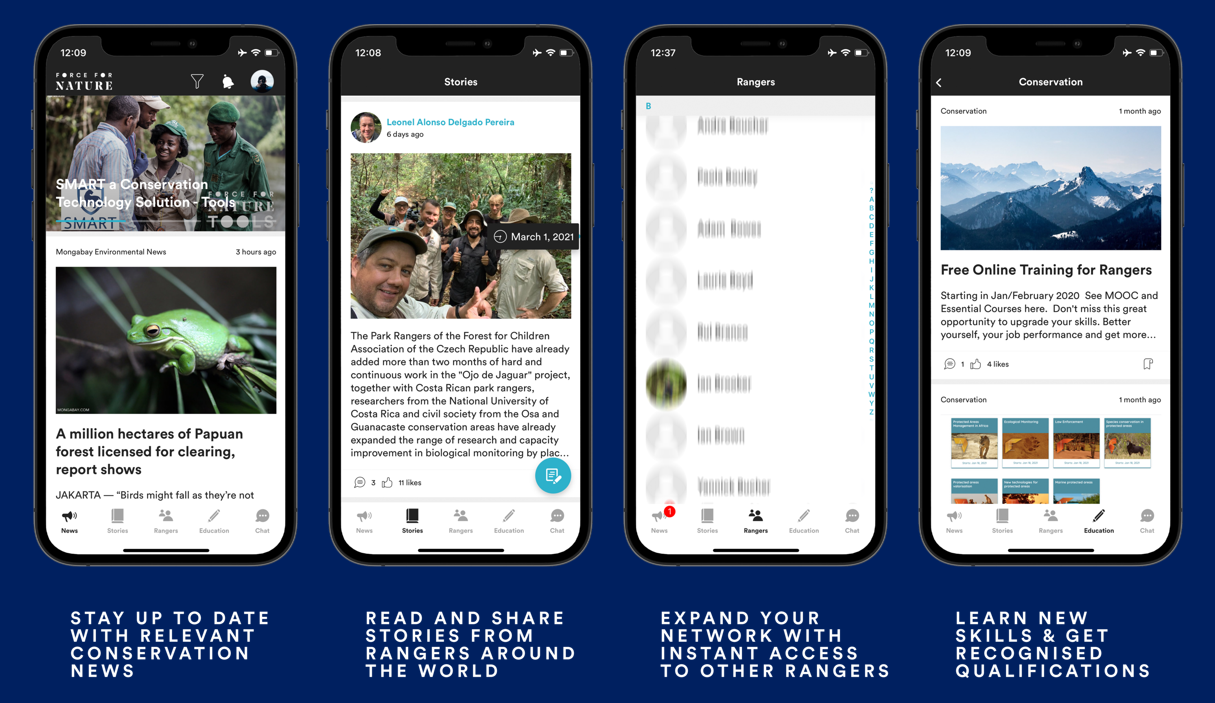 Promising results
Good management of nature conservation areas makes a huge impact on many of our environmental challenges. Protected and conserved areas provide critical safety zones for our planet's biological networks. These networks deliver our life support systems, including clean air, fresh water, and soil fertility. But these sites only have value if they are effectively managed, which also reduces the likelihood and impacts of climate change, extreme weather, and zoonotic disease.

The results of the app are encouraging and show how rangers worldwide can do their work more effectively rather than all being limited to their own regions. Jamie McCallum, Founder of Force for Nature, reflects: "It is inspiring to see that the Force For Nature App is sparking extraordinary interactions. We have seen rangers from Costa Rica interacting with colleagues in the Czech Republic; rangers from India and Pakistan exchanging information on migratory birds; and rangers in Australia sharing experiences on fighting wildfires with their peers in California."
On-going, dynamic partnership
Through our pro bono partnership with Force For Nature and rangers, we are proud to be working with one of the world leaders in bottom up verifiable sustainability data. It is early days, but taking a benchmark of natural resources is crucial in our global fight for biodiversity, conservation and regeneration.
"We really value our dynamic partnership: it's based on a shared mission, trust, professionalism, but also fun. A great combination," says Jamie McCallum, Founder of Force For Nature. At Analytics for a Better World and ORTEC, we are excited to keep applying our passion for mathematics, empowering Force For Nature with their next steps to protect nature and wildlife. Robert Monné, Managing Director at Analytics for a Better World, reflects: "I'm very impressed with the ambition and vision of Force For Nature, especially their innovative and digital way of thinking and approach to a challenge like this. We're very excited to support with our analytics expertise to help protect biodiversity globally."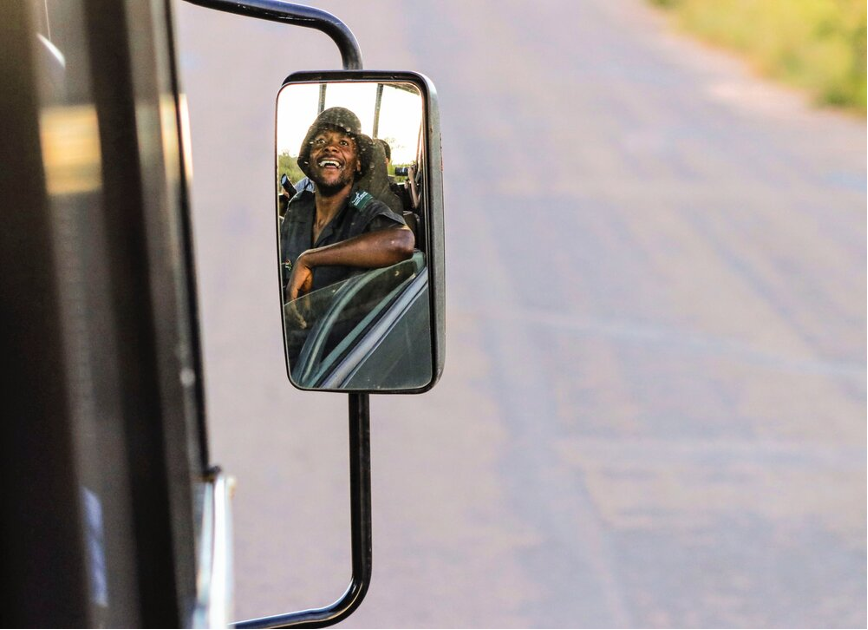 Next steps
While aiming to get the remaining 50% of today's rangers well trained or equipped, Force For Nature also works towards inspiring others to employ a further 1.25 million. Meanwhile, we are working together on phase two of the app, to generate meaningful biodiversity data from around the world which we can aggregate, analyse and share. "We are particularly excited to extend the relationship with Analytics for a Better World, because as we collect biodiversity and climate data from hundreds of locations around the world, we need to be able to process, analyse and disseminate these data so that they can have the maximum possible benefit. We couldn't ask for a better partner in this endeavor" says Jamie McCallum.
2030 ambitions
Analytics for a Better World and ORTEC support Force For Nature to achieve their 2030 ambitions: having 1.5 million well-trained and well-equipped rangers, so we can effectively protect 30% of the planet.
Today, we protect about 20% of the planet, thanks to 285.000 rangers, which includes all those working inside protected and conserved areas including indigenous groups. More than 150 countries have agreed to protect more than 30% of their land by 2030, in line with the UN Biodiversity Framework. To make these efforts effective we'll need 1.5 million well-trained and well-equipped rangers. They are the ones who can manage, preserve, and regenerate the planet.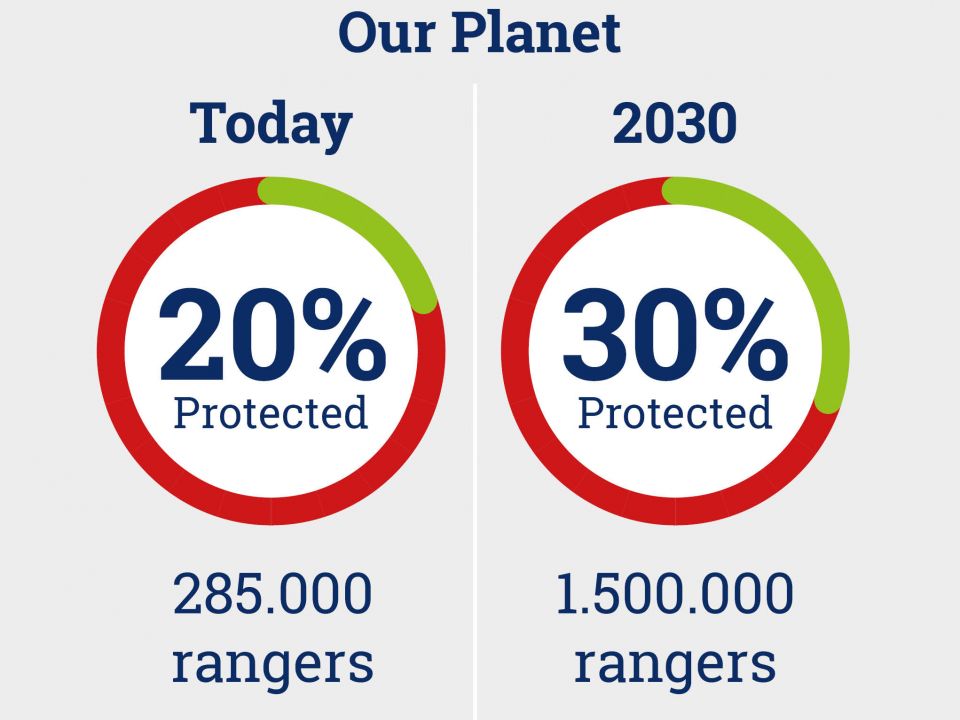 To realize this, Force For Nature has set three sub goals. The Force For Nature app is fundamental for all three:
Training goal: contribute to training
Through the App, Force for Nature wants to offer more app-based education materials and resources, and continue to offer and promote filed training and online digital campfires by themselves as well as by other trusted parties.
Resources goal: Create sustainable and scalable funding models for rangers and protected areas.
The more resources available every year for rangers, the more able we are to deliver the people, training, equipment and welfare that they require.
Communication goal: Media exposure to over 10 million people on importance of rangers
The app enables Force For Nature to collect stories from rangers firsthand. They republish the best stories to social media to build awareness of the ranger community and its critical role in protecting our planet and societies.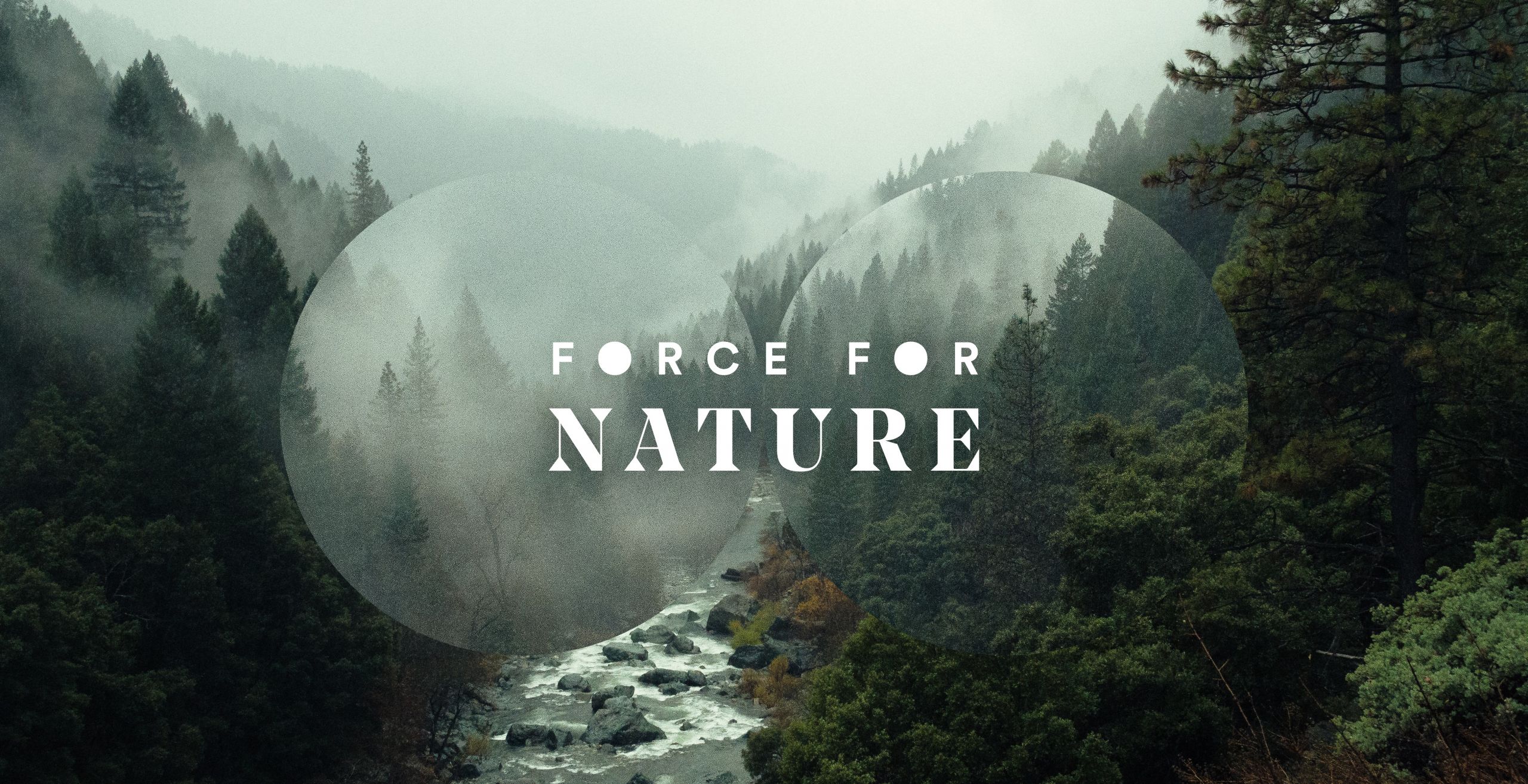 Phase two of Force For Nature App: measurable results
Data is critical to Force for Nature. Via the app, rangers with their boots on the ground can input data and better track the impact of their training and the impact of their interventions on nature. Rangers will be able to measure the effect of new resources on biodiversity and make evidence-based decisions on improved interventions. This ensures that our natural resources are preserved as best as we can, which also helps generate investment: pension funds and other organizations are only willing to invest money in nature if the resource is protected and regenerating.
In Phase II, Force For Nature wants to help rangers analyze interventions, to determine the most effective way to prove an uplift to conservation. Starting with a benchmark of this is the first step.