Interview with our founder Dick den Hertog: Analytics for a Better World
Interviewing Prof. Dick den Hertog, professor of Operations Research at the University of Amsterdam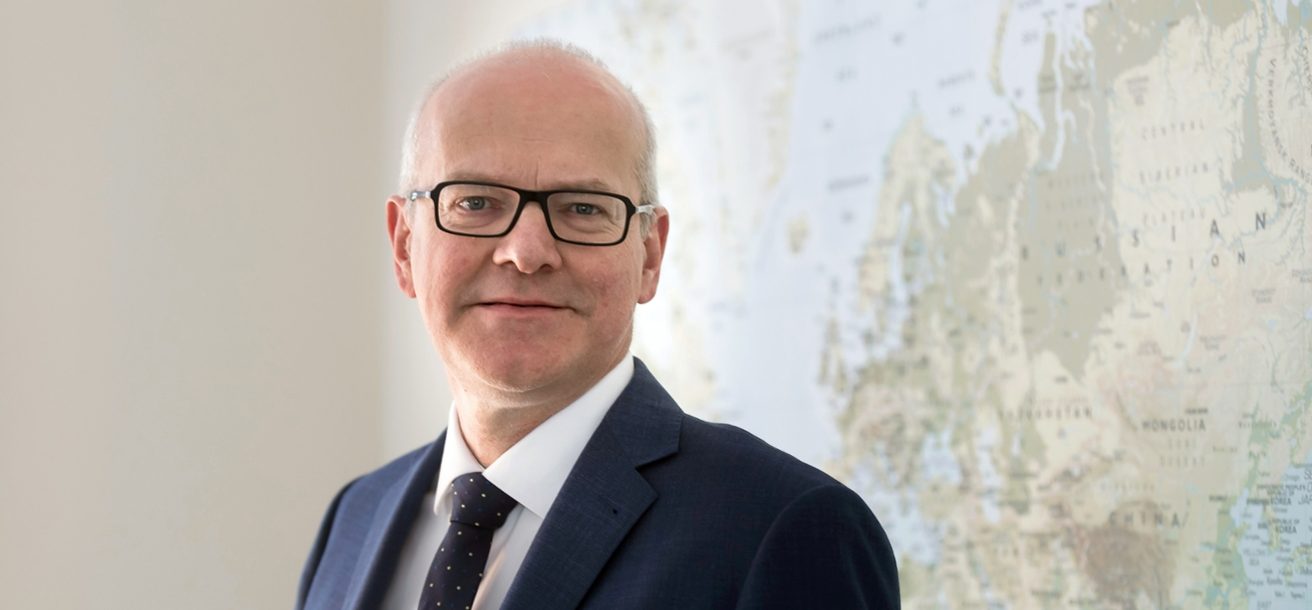 As professor of Operations Research, Dick den Hertog spends his days on applied research with significant social impact, and the efforts of this two-time winner of the prestigious Franz Edelman have certainly been successful. After winning his first award on optimizing dike height in the Netherlands, he repeated the feat with his research for optimizing food chains for the UN's World Food Program with Tilburg's Zero Hunger Lab. Den Hertog is a fierce proponent of expanding analytics beyond the realm of business. "What is so remarkable about our field is that you can tackle highly diverse questions with mathematically identical models."
After completing his PhD in applied mathematics at Delft University, Dick den Hertog started off his career in consultancy. Drawn back by the constant lure of academia, however, he became professor at Tilburg University in 2000, before venturing to Amsterdam University in October 2020. "In Tilburg, I had worked on the Zero Hunger Lab with its founder Hein Fleuren, but my personal goal was to use analytics in a wider context to benefit the UN's Sustainable Development Goals, or SDGs. The simple fact is that working in Amsterdam enables me to do so, and after more than 20 years in Tilburg, it was time for me to try something new."
There is so much value to be created by applying analytics to the SDGs.
Personal drive
Den Hertog's ambition to help make the world a better place was inspired primarily by two books: Excellence without a Soul by Harry R. Lewis, and Weapons of Math Destruction by Cathy O'Neil. "I read the former in 2010. It's a book about whether educational institutions, in this case Harvard, still teach their students to become responsible, inspired participants in society. It really got me thinking. Shortly after, I set up a project with students on optimizing dike heights for the Dutch government. I noticed that addressing purpose and making them feel that they matter strikes a chord with young people. On career days, most companies focus on telling students how much they will make once they graduate, whereas lots of young people out there mainly want to make a difference. The second book was published in 2016 and discusses data science and its perilous dangers. "It's a very important book that had to be written, but its one-sidedness does let it down, failing to discuss the positive aspects of data science until the last chapter. As a counter to WMD ( Weapons of Math Destruction, ed.) I coined the term ABW about four years ago: Analytics for a Better World. The UN Sustainable Development Goals seemed a good framework to me." Now, only four years later, we have an ABW institute and Amsterdam University and MIT have both launched a course on ABW, with the latter being taught by 'brother in crime' professor Dimitris Bertsimas and Den Hertog himself. "I noticed that addressing purpose and making them feel that they matter strikes a chord with young people."
Positive aspects of data science
Analytics have proven their worth in creating value for business, and the brightest minds are now harnessed to sell more products. "There's nothing inherently wrong with that", Den Hertog begins, "but there is so much value to be created by applying analytics to the SDGs. Companies have already cottoned on to the value of data, investing heavily in data storage and analysis. NGOs have not reached that point yet, due in part to the high salaries that experts can earn in the private sector. That's a shame. It's easy for me to talk, as a tenured professor, but my main drive isn't the money, it's the satisfaction I get from my work. In our project on optimizing dike height, analytics enabled us to develop much better plans than the government had in mind, saving almost EUR 8 billion in the process. In other words, we now have a lot more money left to make the Netherlands a safer place. Our research showed that more had to be done in various areas along rivers, and with excavators lining the banks, I can now see the results of our recommendations around me." Both the dike project and the World Food Program project won the prestigious Franz Edelman Award.
Companies have cottoned on to the value of data, but NGOs have not reached that point yet.
Needle in a haystack
Analytics has numerous applications in vastly different fields (see sidebars, ed.). "A striking characteristic of our field is that issues that appear to be completely different can actually be very similar from an analytics point of view. There are myriad degrees of freedom in the real world, too many for people to process, which is why you need smart algorithms and models to nail down the best solution. "What is so remark­able about our field is that you can tackle highly diverse questions with mathematically identical models." With the ABW institute, Den Hertog et al. aim to find ways to use the projects they do for NGOs or governments for generic purposes, creating scalable solutions and making them available to the general public. In their projects, they work together with ORTEC. Den Hertog: "I have a good understanding of modelling, but it is difficult to deliver real impact in my work for the university. Much has been written about analytics and its role in boosting humanitarian endeavors, but it is rarely applied in practice. Academics, after all, are judged solely on their publications, and most academics have no experience in turning theory into practice. To build something real, you need software skills: you have to create user-friendly software and update it too. I could enlist students for this, but students come and go. That's why I work with ORTEC."
The professor adds that developing practical solutions requires consultancy skills. "If you ask an academic for a solution to problem A, they'll get right to work and, hopefully, solve the issue. ORTEC, on the other hand, asks questions first and may decide: you've asked us for a solution to problem A, but you really want a solution to problem X. As I see it, this collaboration with ORTEC is the perfect combination. Most academics have no experience in turning theory into practice. To build something real, you often need software skills."
Most people are good
"When faced with all the misery around us, there are two ways to respond. One way is to say: why do anything when nothing will really help, and many people tend to take this view. Still, it is a clear fact that we have made major strides in combating world hunger over the past 50 years (pre-corona figures, ed.). It's proof that all our efforts haven't been in vain, which fills me with energy and inspires me to continue. My contributions may be small, but the World Food Program affects millions of people." Den Hertog points out the book and much-viewed TED talks of physician Hans Rosling, in which he uses statistics to show how much progress we have made, as opposed to most people's expectations. "Let's not only squander our gifts and talents on selling more products, but use them to benefit mankind. Most people are good, and most people, especially young ones, are capable of contributing to the world we live in."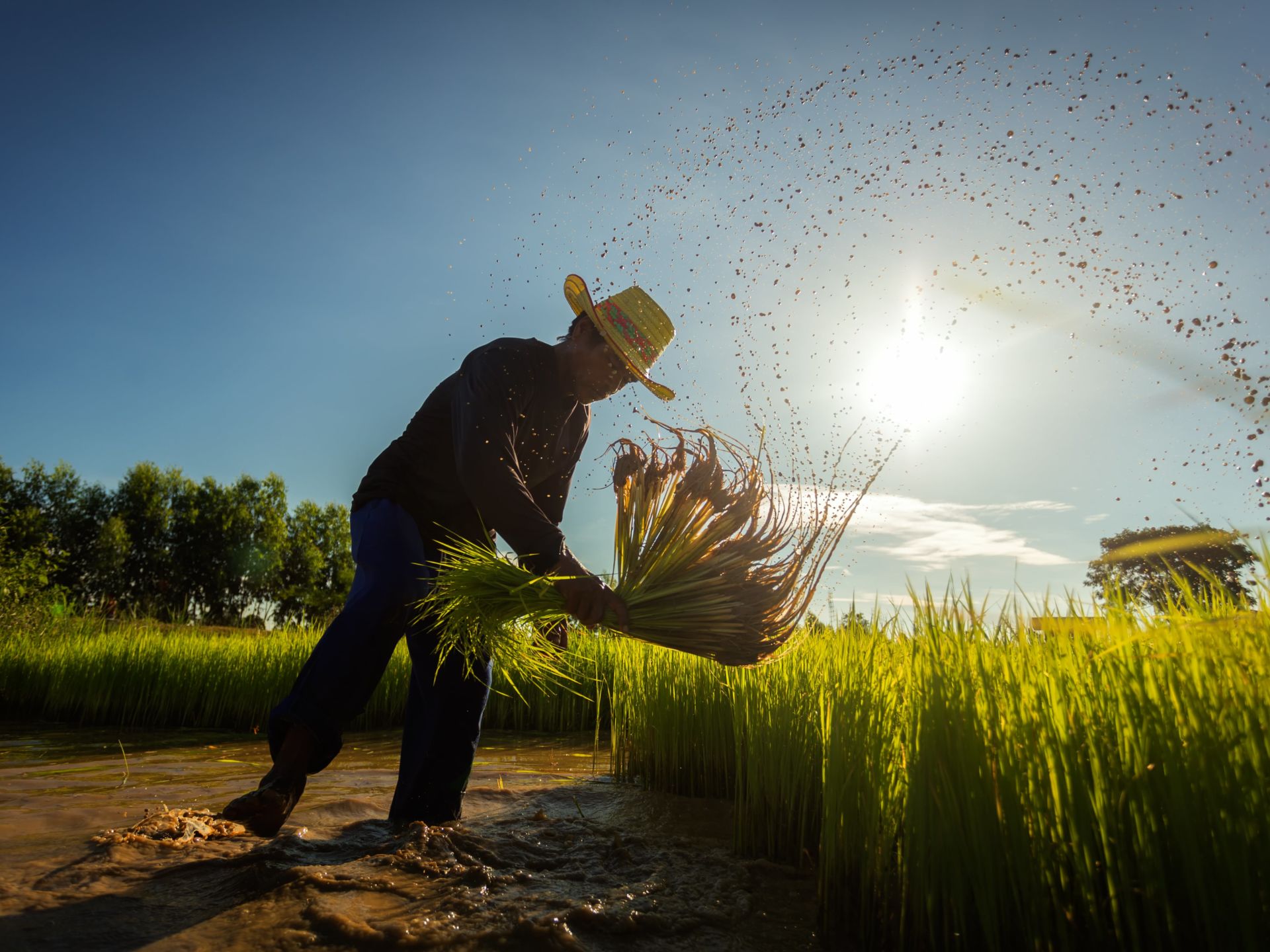 Examples of impactful projects
Hospitals in Asia
The World Bank provides loans to devel­oping countries to improve their infra­structure. East Timor, for instance, has been granted loans to improve medical care. The UN's target is for 95% of the world's population to have access to a health centre. Den Hertog: "The first ques­tion you ask is: how many people have access to medical help now? And how many health centers should be added and where? In Vietnam, there is a similar de­mand for so-called stroke centers. Facility location has a sound academic basis and is widely applicable. This example deals with hospitals and stroke centers, but the same principles apply to schools, ambu­lances, fire stations and so on. There are lots of real-world situations in which our model can have great value."
Some 820 million people worldwide go hungry, and the World Food Programme helps 10% of them with meals. "But what should a daily meal for people in Syria look like? You have to consider nutritional values and put together a comprehensive package while minimizing overall costs – ingredients, transport, etc. – to help as many people as possible. It's a tricky puz­zle that the human mind can't solve on its own, which is why Tilburg's Zero Hunger Lab developed an optimization model." By the way, it only costs 40 dollar cents to feed someone for a day.
Food aid
Radiotherapy
"When you detect a tumor, you want to irra­diate the tumor and avoid as much healthy tissue as possible. I have been working with Harvard Medical School and Massa­chusetts General Hospital for several years to develop robust optimization techniques to meet this challenge. In hundreds of places all over the world, professionals can now draw up optimal treatment plans for thousands of cancer patients every day."
A PhD student at the UvA is investigating how blood bank Sanquin can best handle product delivery in view of the various distri­bution points, time pressure, stocks and the fact that Sanquin has to process an increas­ing number of different blood products.
Sanquin
Disaster relief
The UN Humanitarian Response Depots allow NGOs to store goods and deploy them in disaster areas from there. A PhD student from Tilburg University has inves­tigated what the best locations are for these depots, given past disasters and future expectations.
"One project we have been involved in on a small scale is the Feed Calculator: an app for smallhold farmers in Asia and Africa to optimize their livestock feed blends. It is now used by thousands of farmers and has garnered testimonials such as: "Since we started using this for­mula, our costs have gone down, our cat­tle has gotten healthier and we have been able to send our daughter to school."
Cattle feed
Introducing Dick den Hertog
Dick den Hertog received his PhD in Oper­ations Research from Delft University of Technology, and worked as a consultant at CQM in the 1990s. He then returned to academia, becoming Professor of Oper­ations Research at Tilburg University in 2000. There he was vice dean of research and director of Tilburg University's Center research institute, as well as heading the TiU Impact Program Creating Value from Data. Since 2020, Den Hertog has been a professor of Operations Research at the University of Amsterdam.
Den Hertog served as chairman of the Dutch Network on the Mathematics of Operations Research from 2016 to 2020. He is also a visiting professor at the Mas­sachusetts Institute of Technology (MIT), where, together with Professor Dimitris Bertsimas, he teaches a course for PhD students on Robust Optimization and a course on Analytics for a Better World.